Pet Gates – "Pet Proofing" Your Home or Yard
Do you have tiny dogs? Fat cats? Big dogs? Skinny kitties? Jumpers? Our consultants are trained to assess your specific pet gate needs and prescribe the right gate for you. We have "pet proofed" many homes and take you and your pet's specific needs into consideration when designing a custom gate plan for inside and outside your home.
We also offer rust-proof stainless hardware for mounting gates outside. Create a dog run and save your lawn from burn spots and your garden from being dug up. Keep pets safe from a hazardous pool or spa.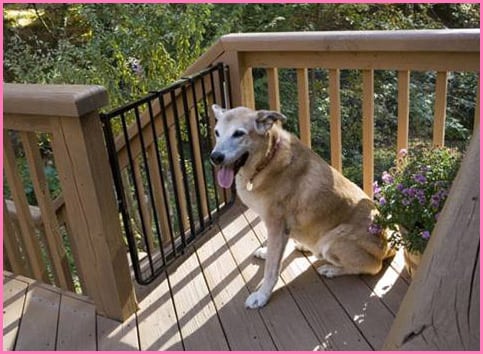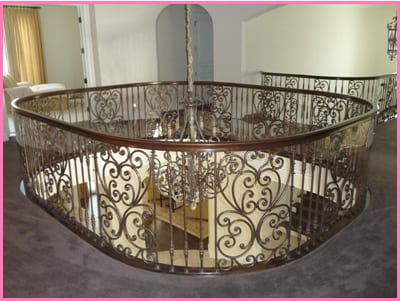 You truly get what you pay for with pet gates. There are hundreds on the market each with its own price point, level of functionality and look. We've unearthed the best gates assessing their
effectiveness, esthetics and ease of use. Boo Boo Busters wants to install your pet gates and never return to fix or "tweak" a faulty gate. Our professional advice when purchasing a pet gate — do not cut corners with gates as you will surely pay for the ineffectiveness of lesser, cheap models with hassle and frustration.
As a busy mom and pet owner I have no time for fussing with hard to use gates. These are my personal favorites and I've used most of these in my own home over the years. I like my household to run like a well oiled machine. I don't have time for hassle but then again, who does?
Here are a few Pet Proofing Products in our selection categorized by your needs:
Cats & Small to Medium Sized Dogs
Auto Lok – Our easy to use light weight (aluminum) gate can be kicked closed. It swings either way and is easily opened with one hand. Available in white or black and extensions allow for gate to be as wide as possible. Customizations can be made to disallow pets from squeezing through rails. For inside and/or outside use.
Large Dogs or Jumpers
Steel Gate – This heavy duty gate can take beating! It keeps pets from jumping over with it's upper extension that measures 40" high. With extensions this gate can extend to 54" wide. Available in white and black. For inside and/or outside use.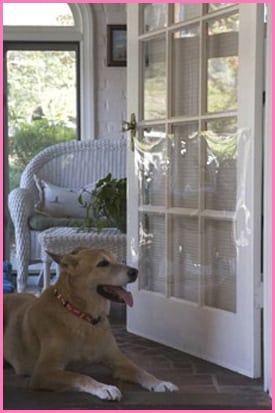 All Pets
Door & Screen Shield – Aesthetic crystal clear heavy duty plastic is ideal for preventing destructive pet scratches. Measures 33″ X 35″ and two can be used to increase height. Adheres to doors with high strength adhesive or screws.
Attaching Gates on Railings or Wooden Posts
Custom Gate Mount Kits – These mount kits allow for gates to be attached to wrought iron or wood railings or wooden newel posts without marring the railing. Paint them to match your home's décor.